Parade Route & Parking Locations

Parade steps off from the intersection of N. Pinckney and E. Mifflin St.


Parade route is counter-clockwise around the Capital Square, exiting at East Washington Avenue.


Parade Headquarters is in front of the YWCA.


Madison Metro will Stop Capital bus service at 11am and move to the outside ring of the Capital Square.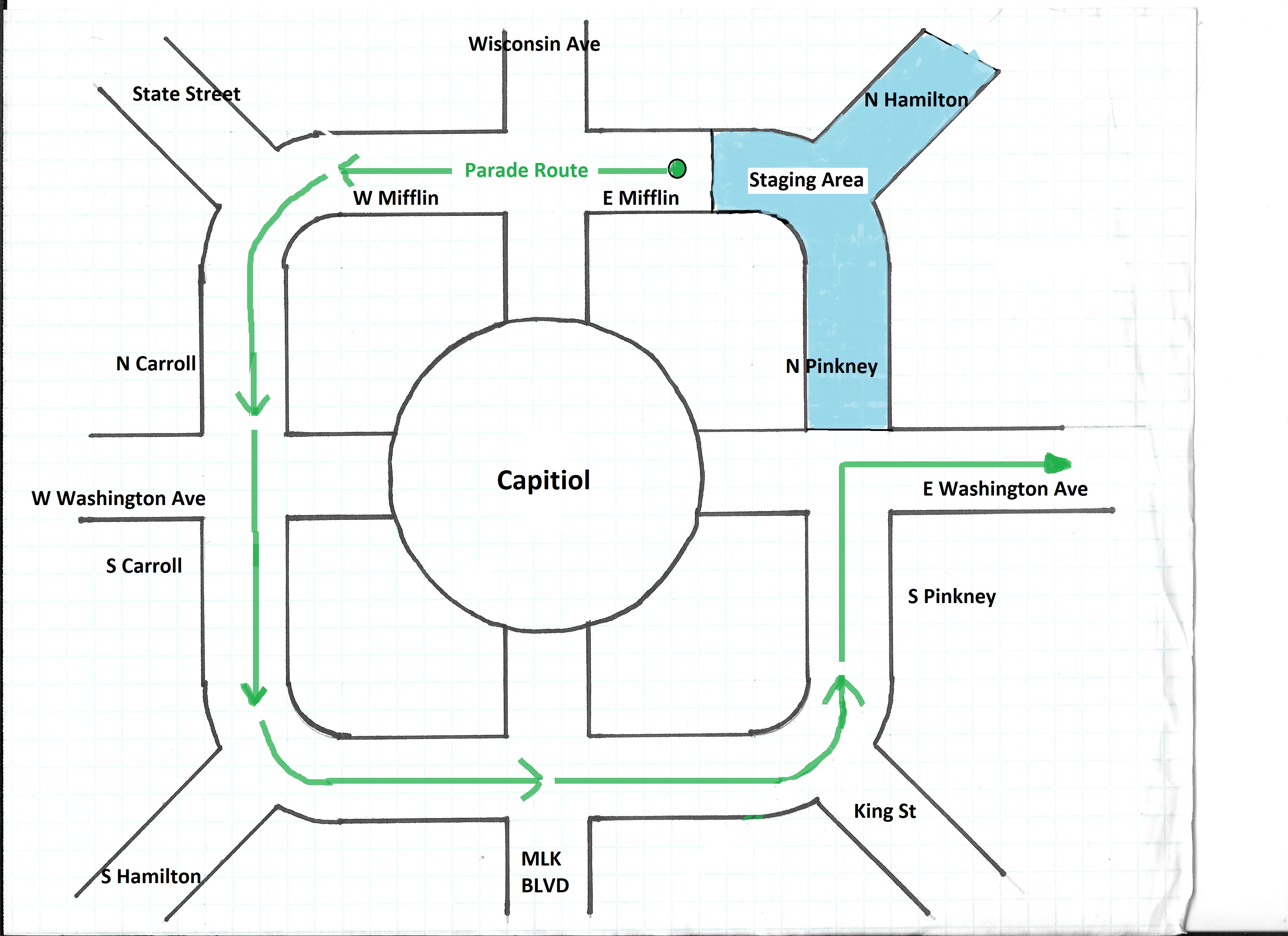 City of Madison Parking
Link to City of Madison Parking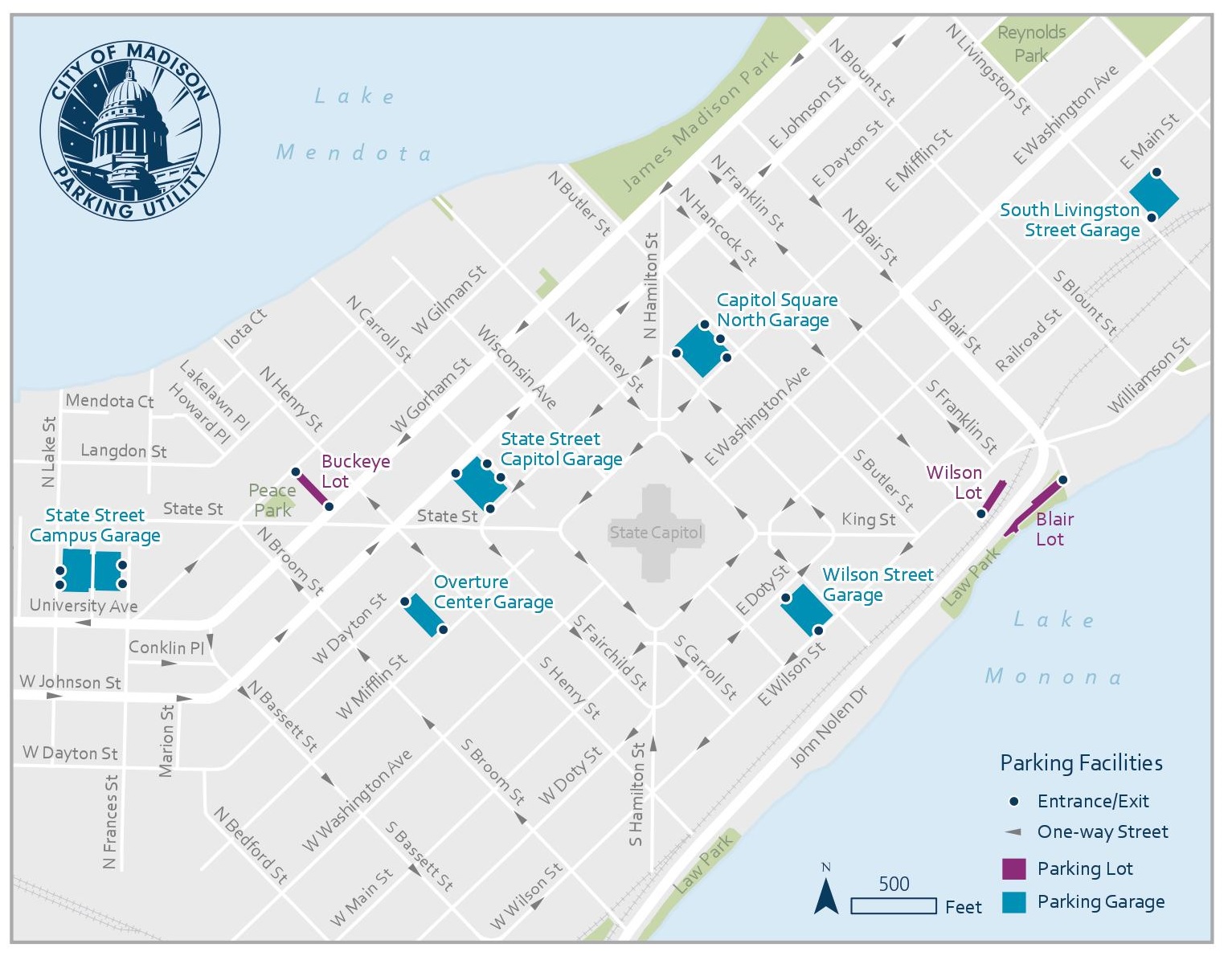 Brought to you in part by: